The New Standard In Decoy Rigs
SINCE WE HAND BUILD ALL OF OUR DECOY RIGS
ALL HOLIDAY ORDERS MUST BE IN BY 12/13
IN ORDER FOR US TO BUILD AND SHIP OUT ACCORDINGLY THANK YOU!
Gift the tools to enhance a memorable hunting experience
with our handcrafted decoy rigs and hunting gear
This Holiday Season
New Deal Each Day
Don't Miss Out on Incredible Holiday Deals and Exciting Gift Sets!
SHOP 12 days of christmas
The Perfect Gift
EZ DEKES Gift Card
Make your gift more memorable with our digital gift card for the waterfowl hunter in your life.
HOW OUR CUSTOM DECOY RIGS ARE DESIGNED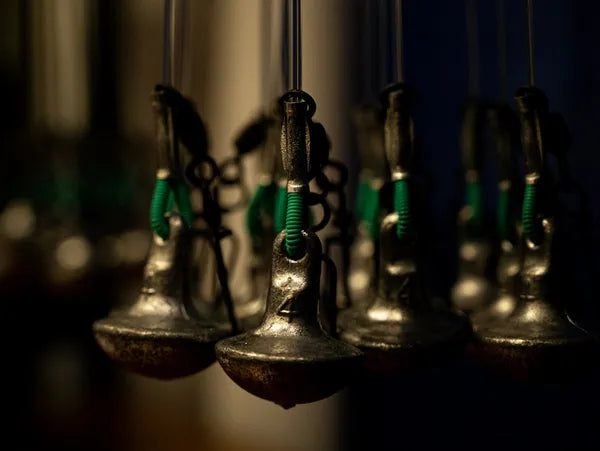 TEXAS RIGS
Our Hand-Built Custom Texas Rigs are designed with a fixed Mushroom weight to better hold the bottom. With this style, the hard edge helps bite into the bottom and will not roll. Available in Stainless Steel Coated Cable and 400# Mono.
TIMBER RIGS
Our Hand-Built Custom Timber Rigs are designed to hunt in shallow waters and soft bottom spots with more vegetation. All of our Timber Rigs use a Flat Bank weight. With this style, less bottom vegetation will get collected on the weight itself. Available in Stainless Steel Coated Cable and 400# Mono.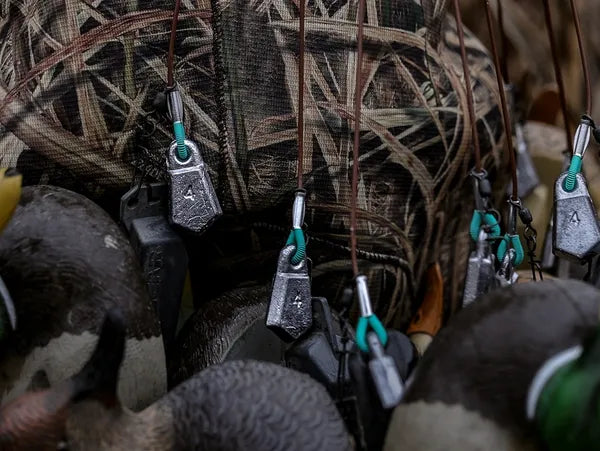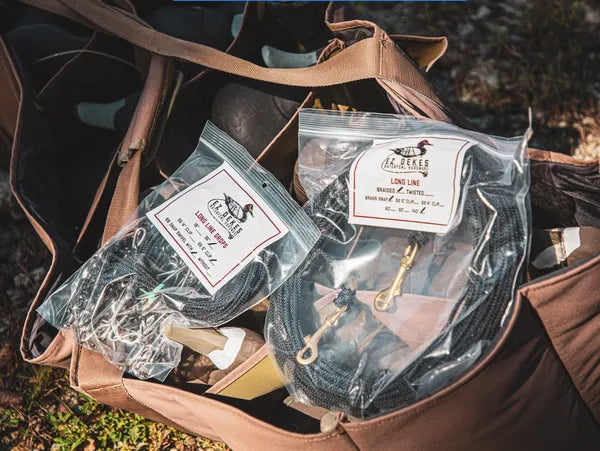 LONG LINES
All of our Long Lines are hand-tied and singed to ensure the tightest knots. Designed for the open waters, as well as, deep waters. Your choice of Tarred Braided or Tarred Twisted with either Stainless Steel 4" / 5" Clips or Marine Grade Brass Snaps. Pair with our hand-tied drops with choice of adding Stainless Steel Snap Swivels to attach easily to your decoys.  Add our Anchor Lines for additional length. 
WE'LL FOCUS ON THE GEAR, YOU FOCUS ON THE HUNT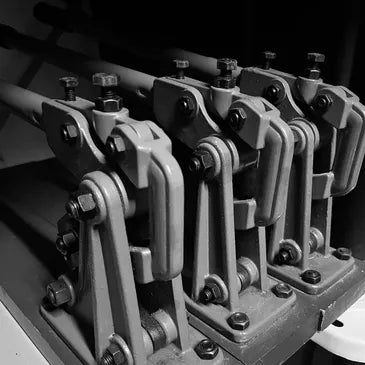 HANDBUILT
Our Decoy Rigs aren't mass produced overseas by a machine, we build every rig to fit your needs.
THE NEW STANDARD
We recognize the lack of quality hardware in the market, and we are dedicated to constructing long lasting products to withstand the harshest conditions.
ADVANTAGE IN THE FIELD
When you're in the field, your gear shouldn't be a concern, your focus should be on the hunt.
#FOCUSONTHEHUNT
IF YOU DON'T SEE WHAT YOU'RE LOOKING FOR, LET US KNOW. WE CAN CUSTOM BUILD IT FOR YOU.  
Reviews

"Incredible decoy lines, build to last and easy to use. Was so fed up with cheap lines getting tangled. Makes setup and takedown a breeze. Great service! Thanks again"
-Ryan Cambell

"I just received my long line rig and by far this is the best made long line and droppers I have used. I will be using this company for all my anchor needs from now on. The quality of product is awesome!"
-Riley Dabling

"I have had tons of different decoy rigs and these by far are the best I have ever bought. Over satisfied with these rigs!!!!"
-Nick Norman