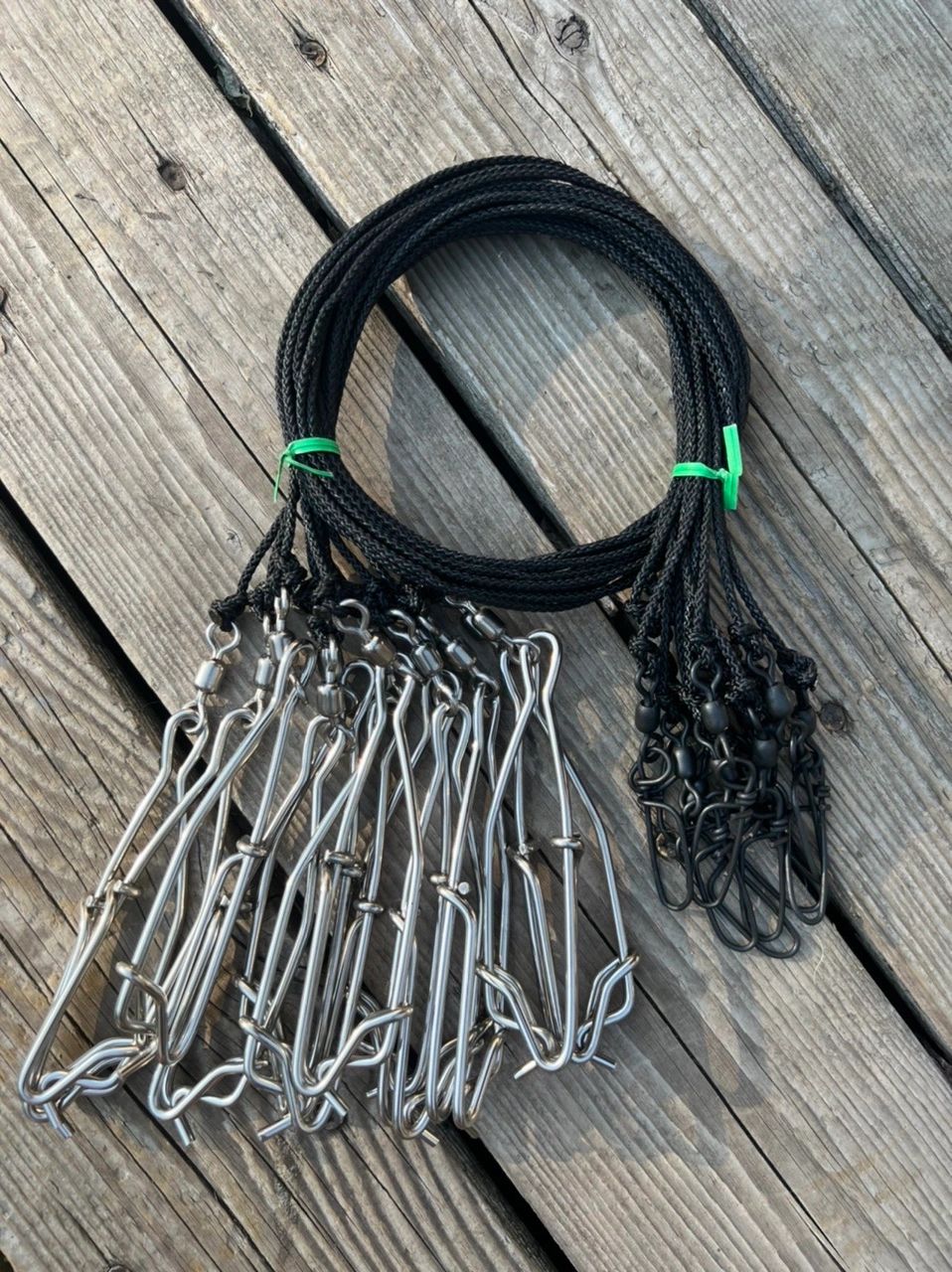 EZ DEKES Drops - Tarred Braided #60 Line with 5" SS Clip
All of our Drops are hand-tied and singed to ensure the tightest knots.Your choice of adding Stainless Steel Snap Swivels to attach easily to your decoys.  To be paired with our hand-tied Long Lines, and additional length with our Anchor Lines.
EZ DEKES Drops - Tarred Braided Line
#60 Tarred Braided
Stainless Steel 5" Clip
Choice of Length (inches): 18" / 36"
Choice of: Add Snap Swivel / No Snap Swivels
QTY: 1 Dozen (12) Drops
Images Shown With & Without Snap Swivel.